Site Contents
The best magician I have ever seen.
Vivian Stewart
Wonderful!! You're the best!!
Sandy Mills
Would recommend him to anyone!
Piedmont Library
Great, fantastic. Very personable.
Saint Ann Retirement
Superb Quality. I was 100% satisfied.
Meredith Ladd
Visitors
A Lifetime of Entertaining
After thrilling audiences on the East Coast for over twenty-five years, Amazing Magical Michael is taking the heartland of America by storm. Magical Michael's style of magic, mentalism and comedy combine to deliver the best show of its kind for audiences of all ages. Magical Michael has amazed television audiences on:






Just click on any of our links to learn how Amazing Magical Michael can turn your special event into a mystical, magical, fun-filled experience to remember. This site is family friendly, so you can explore to your heart's content.
~ Not Available For Outdoor Events ~
Three Fantastic Shows
Kid Show Magic ~ perfect for birthday parties, summer gatherings, fall festivals, Bar or Bat Mitzvah celebrations, Vacation Bible Schools, day care, elementary school events, libraries, or just plain fun.
Simply the best Kid Show entertainment, anywhere!*
*Based on actual client reviews.
Full of fast-paced magic and colorful action, comedy and audience participation. Finally, a children's show that launches Kid Show entertainment to new heights, while leaving the grown-ups in the audience scratching their heads in amazement. Click our Kid Show link for funtastic options.
Mentalism ~ for any adult focused event, including birthdays, weddings, anniversaries, reunions, high school or college events, business dinners, employee picnics, awards banquets, holiday parties and trade shows.

Get ready for the ride of your life!
Experience the entertainment power of a professional mentalist. Created especially for audiences that want to go beyond magic and illusion, Magical Michael's mentalism show takes entertainment to a whole new level. Michael performs feats of mind reading, thought projection, extrasensory perception (ESP) and other mental phenomena. Coupled with his trademark comedy style, Michael involves your entire audience in an emotional roller coaster ride of theatrical fun and excitement. Prepare to enter the ultimate final frontier… the human mind.
Combination Show ~ a perfect combination of traditional Magic coupled with cutting edge Mentalism. Perfect for family-style events that include children and adults, or for adult events ~ when a touch of classic magic and comedy is just right for your group. Call for details.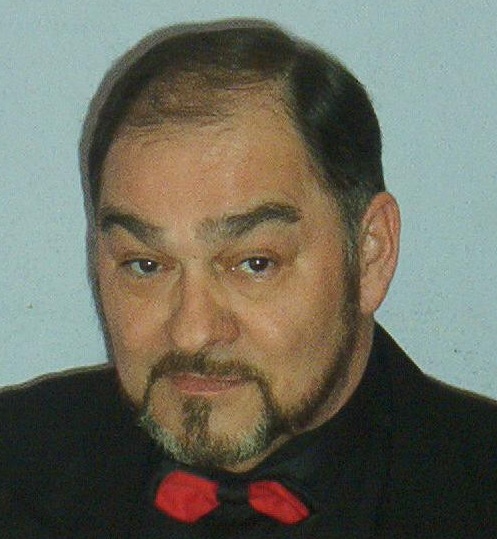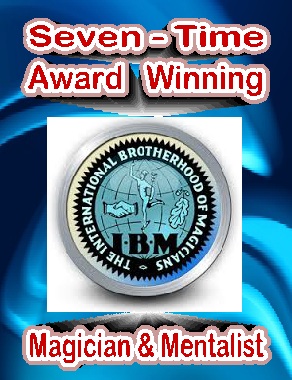 Mission Statement
---
100% Client Focused
100% Family Friendly
100% Guaranteed
read more